Most folks are familiar with Dan Pastorini's accomplishments on the football field or in race cars but what most don't know about is Dan's family background in the restaurant business. For 37 years, Dan's parents, Dante and Dorothy, owned and operated Pastorini's Longhorn in Sonora California.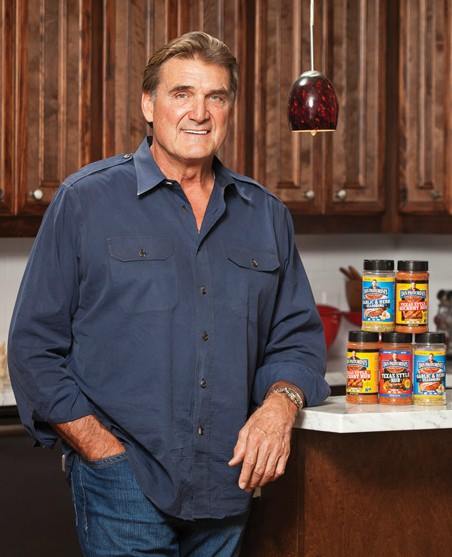 "My parents were the ultimate restaurateurs as they loved people and loved to send them home happy and with full bellies." Pastorini said. "They took pride in their business and the food was always excellent! As a child, my brother and sisters and I, would pitch in wherever needed as this was a family affair and that's the way family was in those days."
Long after his football and racing careers, Dan partnered with Lee Donabedian whose family owned and operated Rube's Steakhouse in Simi Valley. They became great friends over the years and along with mutual friend Manny Asadurian, the three formed 'Christmas for Children,' a non-profit fundraiser hosted each year at Rube's. Racing associates displayed race cars while local car clubs boasted their hotrods in Rube's parking lot. The only admission fee was an unwrapped toy for needy kids in the area.
That's where it all began. As Dan and Lee recreated family recipes in a bit of a friendly competition, something magical happened when the two combined their talents to create "Dan Pastorini's Texas Style Rub"!
Lee was disappointed the name is not Lee's Rub but the corporate majority vote was in favor of using Dan's moniker! What really got them excited was the reaction from the over 4,000 who tasted the rub on chicken, ribs, brisket, tri-tip, frog legs and corn on the cob at the 2011 Houston Livestock & Rodeo Cook-off!"
At first we thought everyone was telling us it was good because they didn't want to hurt our feelings as we are very sensitive men. But the fact is, people do love it and we want to share it with you. We hope you'll become another satisfied customer!